We are Pioneer in the Industry
More than 15,000 happy families over our beautiful journey of 2 decades, we love to design kitchens and storage spaces that are timeless beauties. We love to constantly push ourselves to work on the latest materials, finishes, and styles.
We reinforce the fact that we are solution providers and not product sellers.
We will reiterate the fact that every client/project/kitchen is unique for THM. THM's products/projects for value for money.
All THM's projects are built with precision and with impeccable installation.
THM believes in sustainability and is an environmentally conscious company. We are actively involved with CSR projects – giving back to the community.
"We are very happy with such a great kitchen. A very functional as well as aesthetic profile of the kitchen have exceeded our expectation.
"I am happy to share my experience with The HomeMakers. As these days we have so many modular kitchen options in the market,
"The work done by The Homemaker has made our life comfortable and our home beautiful.
"We chose M/s The Homemakers to do our kitchen after carefully evaluating various options.
"I , Parull Mahaajan , interior designer and co-founder 'House of Design' which is a design
"We are thrilled with the service of Homemakers team. They understand the need and requirement
"It was such a nice experience dealing with The Homemakers and team regarding my interior work.
"Hi I am Manjari Sharma, founder and principal architect ad D'asign Source would highly recommend The Homemakers
"Our kitchen in Magnolias is probably the best part of the house it's made well as per specifications
"For me personally you have made my dream come true.. everything I had imagined and dreamt came to
"We bought 4 Kitchens in Shanti Niketan from The Homemakers in 2011. We visited many vendors,
"Teamwork is the ability to work together toward a common vision. The ability to direct individual accomplishments toward organizational objectives. It is the fuel that allows common people to attain uncommon results." – Andrew Carnegie
Neetii Maacker
Founder & Director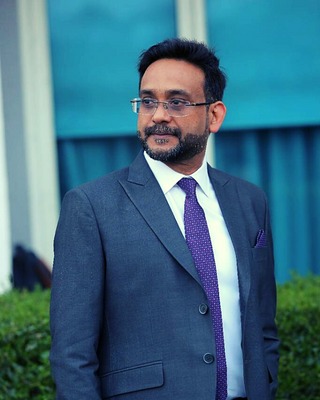 Mihir Kumar
Asstt. Vice President
Priyanka Ratkali
Assistant Manager (R&D)
Rahul Gupta
GM Sales Manager
Isha singh
Interior Designer
Saroj Kumar
Head Installations-Retail